September 2018
S
M
T
W
T
F
S
1
2
3
4
5
6
7
8
9
10
11
12
13
14
15
16
17
18
19
20
21
22
23
24
25
26
27
28
29
30
Members List:
President:
Stanley Ching (2017-19)
Vice President:
Tina Smith (2017-19)
Secretary:
Maggie Gaukler (2017-19)
Treasurer:
Roger Kobayashi (2017-19)
Directors:
Ray Cruz (2017-19)
Bea Shimamoto (2017-19)
Andy Yamaguchi (2017-19)
Lynette Yamashiro (2017-19)
2018-19 Members:
Jane and Melvin Asuncion
Duane Baba
Stanley Ching
Harold and Gladys Chun
Ray and Pat Cruz
Drew and Linda Gladstone
TC and Jaye Gray
Linda Hirai
Bruce Hisanaga and Bonnie Beneke
Sidney and Diane Honda
Mary and Tim Houghton
Fred and Sheena Ing
Denis and Ella Isono
Melvin and Joanne Kam
Egan and Erin Kawamoto
Linda and Donald Kessler
Vernon Knight and Judith Buffington
Roger and Jane Kobayashi
Glen and Evelyn Koyama
Mike Lau and Christopher Willis
Lenora Lee and Marcia Lee
Mitchell Maeda
Ron & Yvonne Malandra
Shari and Layne Manabe
Alice Matsumoto and Shane Chisum
Walter Morita
Jonathan Nicholls
Robert and Linda Nunokawa
Shane Nunokawa
Fred and Judi Parker
Eli Queja
Kimo and Kiyono Queypo
Alika and Donna Raneses
Al and Helen Santo
Harold and Joyce Schatz
George Schmelzer and Judith Inazu
Lauretta Sewake and Lenora Yagi
Bea and Steve Shimamoto
JoAnn and John Sinton
Basil and Kathryn Sparlin
Chris Swoish
George Tanaka
Henry and Doreen Tanoue
Al and Eunice Won
Lynette and Guy Yamashiro
Kevin Yoneshige
2018-19 Alumnae Members (paid):
Jennifer Carey Dorr
Alumnae Members:
Kalei Adolpho
Robyn Ah Mow-Santos
Tita Ahuna
Joselyn Robins Akana
Laura Phillips Alford
Kari Anderson Ambrozich
Clare-Marie Anderson
Deanna Dunstone Angel
Jaime and Todd Apo
Alicia Arnott
Teisa Fotu Auva'a
Melissa Villaroman Avery
Sista Palakiko Beazley
Juliana Sanders Beckwith
Heather Bown
Nickie Thomas Brereton
Nahaku Brown
Stephanie Brandt Cassi
Sarah Chase
Rayna Kitaguchi Cheong
Toni Nishida Chock
Lauren Duggins Chun
Kaela Goodman Clapp
Deitre Collins-Parker
Nena Costales
Suzanne Eagye Cox
Therese Crawford
Jane Croson
Kanani Danielson
Catherine Elisabeth Fowler De Silva
Elise Duggins
Lani Elliazar
Victoria Prince Federline
Cia Goods Fernandez
Linda Fernandez
Stephanie Ferrell
Tehani Miyashiro Fiatoa
Cheri Boyer Fitzner
Candy Kane Folkins
Margaret Vakasausau Francois
Kyra Goodman
Bonnie Gouveia
Jennifer Wilton Grace
Kalei Greeley
Kari Gregory
Alex Griffiths
Cheryl Grimm
Gianna Guinasso
Maja Gustin
Stephanie Hagins
Malin Fransson Harders
Emily Hartong
Donna Hess
Brittany Hewitt
Tayler Higgins
Tara Hittle
Cathy Hollinger-Cram
Jamie Houston
Heidi Ilustre-Boatright
Hedderlea Lim Ilustre-Pascua
Kapu Elkington Iosua
Paula Gusman Jenkins
Kanoe Kamana'o Ka'aihue
Joyce Kaapuni
Savanah Kahakai
Delphine "Babes" Kalulu
Kristina Kam
Leah Karratti
Ashley Kastl
Amber Kaufman
Jessica Sudduth Kaven
Kayla Kawamura
Megan O'Brian Kim
Jessica Keefe Knadle
Kelly Knowles
Kendra Koelsch
Karolyn Kootnekoff-James
Nohea Tano Laboy
Aven Lee
Jayme Lee
Liz Lee
Aneli Cubi-Otineru Lefiti
Courtney Lelepali
Debbi Black Lippert
Angelica Ljungqvist
Ginger Long
Ali Longo
Kristal Attwood Lopez
Kenyatta Lovelace
Karin Lundqvist
Lisa Strand Ma'a
Dani Mafua
Olivia Magill
Emily Maglio
Chanteal Satele Malepeai
Terry Malterre
Tai Manu-Olevao
Sarah Mason
Shelly Kim Mau
Jennifer Roberts McGuyre
Diana McKibbin
Beth McLachlin
Sarah Mendoza
Paige Mitchell
Waynette Mitchell
Annie Mitchem
Joey Akeo Miyashiro
Marilyn Moniz-Kahoohanohano
Angie Andrade Morioka
Tanja Nikolic
Chastity Nobriga
Marcie Nowack
Lily Kahumoku Olteanu
Kelly Ong
Wendi Park
Bobbie Perry
Katiana Ponce
Karrie Trieschman Poppinga
Sarah Prather
Kori Pulaski and Robin Robinson
Emily Maeda Reis
Mary Robins
Lori Higashida Rossi
Joanna Sahm
Heather Brennan Sandstrom
Raeceen Woolford Satele
LeeAnn Pestana and Alvis Satele
Sue Hlavenka Sewell
Stephanie Shota Shigemasa
Amanda Simmons
Tonya Williams Slacanin
Monica Stauber
Elizabeth Ka'aihue Stoltzman
Melody Eckmier Studer
Nikki Taylor
Alexis Robins Te'o
Cayley Thurlby
Kristiana "TK" Tuaniga
Brandi Brooks Van Bourgondien
Martina Cincerova Vernerova
Jade Vorster
Nikki Hubbert Walker
Naomi Higa Weamire
Susanne Boogaard Willett
Caroline Blood Williams
Kee Williams
Kim Willoughby
Ashley Watanabe Wong
Nalani Yamashita
Missy YomesLinks
Team Banquet
(Click on a thumbnail for a larger image)
2015 Wahine Volleyball Banquet Photos
The 2015 season banquet was held on Sunday, January 17, 2016 in the Hibiscus Ballroom of the Ala Moana Hotel.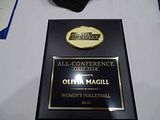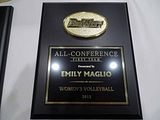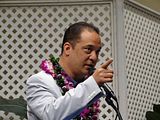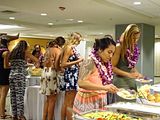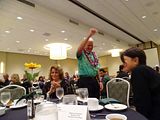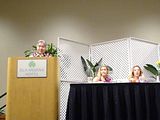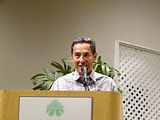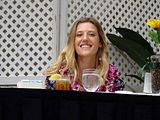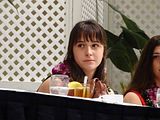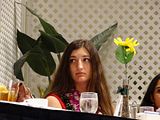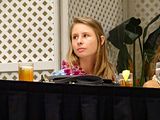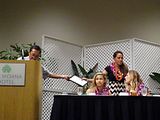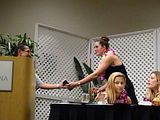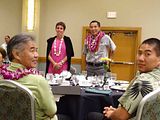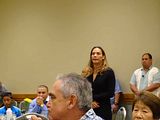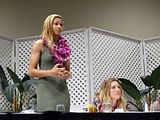 2013 Wahine Volleyball Banquet Photos
The 2013 season banquet was held on Monday, January 20, 2014 in the Hibiscus Ballroom of the Ala Moana Hotel.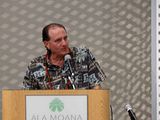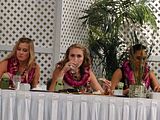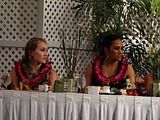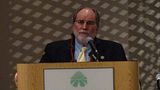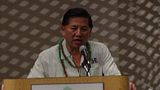 2012 Wahine Volleyball Banquet Photos (2/18/13)
The 2012 season banquet was held on Monday, January 21, 2013 in the Waikiki Ballroom of the Hale Koa Hotel.